CMW Since 1946
Water is our most precious natural resource and something that most of us take for granted.
Background
CMW Concrete Tanks are a well established, local company owned by Rodney Green. Rodney's father, Norm Green, began building concrete tanks in the Northern Rivers, New South Wales, in the early seventies, being one of the pioneers of the industry. Rodney started working for the family company in 1980 and has been in the concrete tank construction industry ever since. Now Rodney's own children have also started working in the family business, keeping the tradition alive.
CMW Concrete Tanks are one of the most established and well-recognised concrete tank builders in Northern NSW and take pride in it's reputation with local suppliers, builders, plumbers and construction company's. Through our years of experience we have developed a sound construction process and with superior raw materials, backed by stringent quality controls we ensure that every concrete tank is constructed to the highest quality standard. CMW has an extensive range of tanks available at competitive prices that will suit any family and budget and a great customer service record.
---
Rainwater
Water is our most precious natural resource and something that most of us take for granted. We are increasingly becoming aware of the importance of water to our survival and its limited supply, especially in such a dry continent as Australia. Rainwater tanks can provide a renewable supply of natural, soft, clear and odourless water that can be used for a range of purposes. In some areas it may represent the primary source of household water.
---
Innovative Solutions
To be honest, we just love when a new client challenges our creative and technical thinking with a challenging project at hand! We foster innovation and creativity, alongside experience and skillful execution, as part of our culture. Because of this, over a long history, many clients have selected us for unorthodox, complex projects in which engineering and designing enigmas produce innovative, industry defying solutions.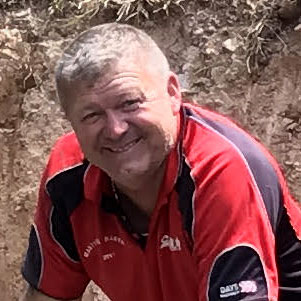 Rodney Green
Owner/Director
Rodney Green is an established and well-respected expert in the concrete water tank construction industry. With more than 35 years of practical experience in the concrete tank building business. CMW Concrete Tanks was established in the early 1970's by Rod's father Norm Green. Rodney's leadership is why CMW Concrete Tanks is an industry leader among competitors.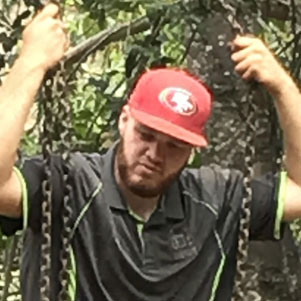 Ryan Green
Production Manager
Ryan's been involved in the concrete tank construction business since the 1990's… helping his father and grandfather on site since as far back as he can remember in his pre-teen years. His proven ability to manage the most complex projects and bring the craziest concepts to life is what makes him as efficient as he is. Ryan leads the team ensuring business operations run efficiently on all projects.
Kurt Shephard
Concrete Operations Labourer
Kurt leads our team of labourers and lackys… His profound experience in building all types of concrete tank projects and his innovative mindset makes him naturally the labouring team leader. Kurt's diversity and varying roles in the business include: concrete former, block pourer, finisher, concrete float, gun operator, mixer, pourer, pump operator, vibrator operator, waterproofer.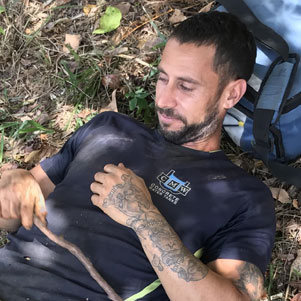 Cliff Naylor
Concrete Operations Labourer
Cliff performs tasks involving physical labour on all concrete tank construction projects… he is able to work well independently or as a member of our professional concrete construction team. Cliff is a reliable Concrete Worker with an exceptional strong customer satisfaction history.
As an official fro North Dakota's state government, I want to thank the Builderry construction company. On behalf of the citizens of the state, we're so grateful for this new, innovative building! This allows North Dakota to hold its legislative operations in a contemporary, progressive architectural environment!
Deborah Quagmire
This bridge project was funded by small and medium business of Rhode Island, as well as by its private citizens. After the hurricane hit our shores recently, we all were concerned for the Okaloppo river not having a proper landline connection. But now, after Builderry company finished the project, the county can enjoy its new, beautiful infrastructure!
Benedict Arnold
A a part of our expansion effort, we decided to open a location in the state of Georgia. We were impressed, to say the least, when we saw the bold design concept, penned by Builderry company. But the completed shopping mall's building, finished 2 (!) weeks earlier than planned, just left us speechless and delighted!
Gerald Cutler
If you can envision it, then we can build it. Tell us more about your Concrete Water Tank project
CONTACT US